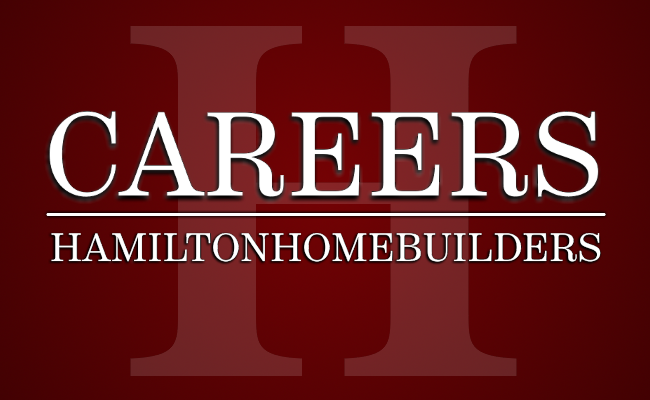 Come Work With Us
Hamilton Homebuilders is committed to building homes crafted with quality. If you value hard work and quality craftsmanship, we invite you to apply with us. Hamilton Homebuilders is home to a wide range of people, but all of us are committed to working together to deliver the best possible product to our customers.
Hamilton Homebuilders General Employment Form
Please use the form below to let us know of your interest. You must fill in each space that is labeled "Required". Please provide information that is as accurate as possible.